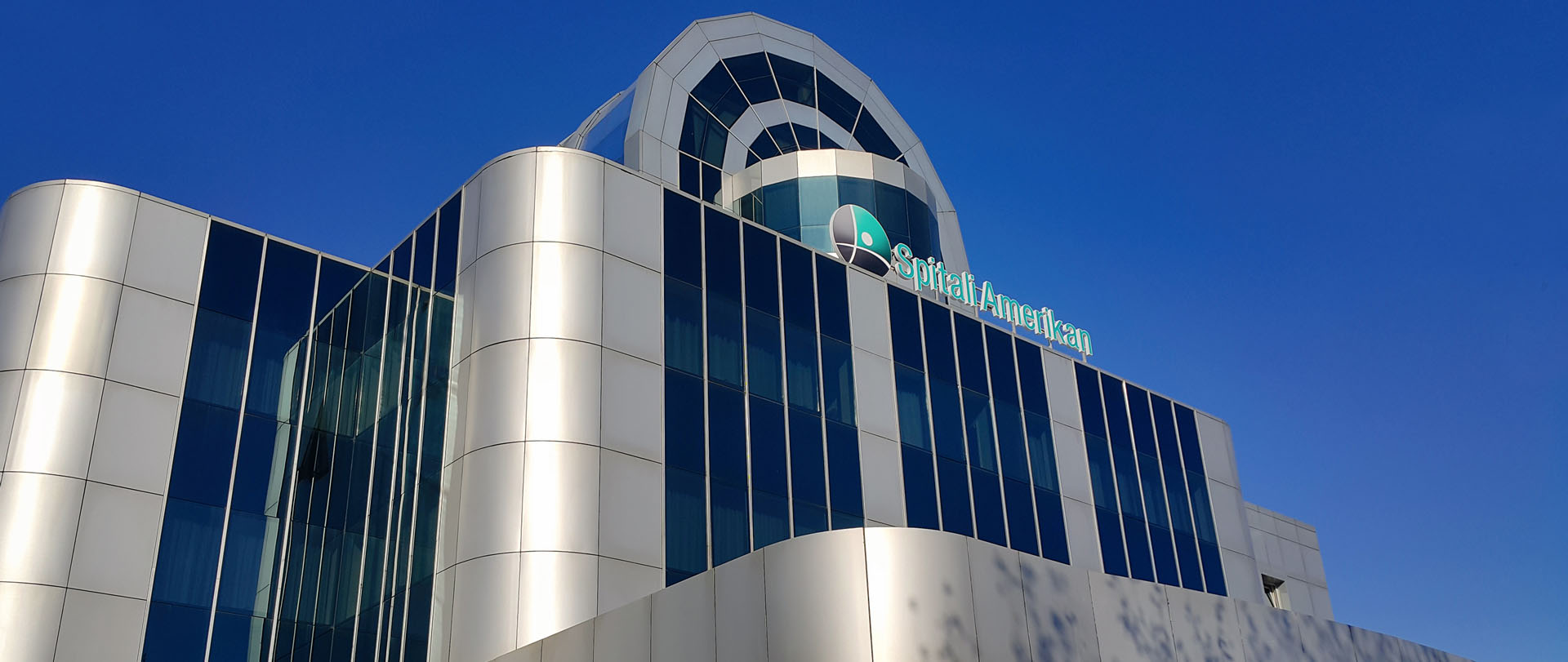 The American Hospital of Albania was established in December 2006 as the first private hospital in Albania. The Hospital started its activity based on the experience of many foreign professionals of Cardiology and Cardiac Surgery, to serve patients with cardiac problems in and outside of Albania and the percentage of cardiac patients leaving Albania to be treated abroad declined by 85% during the first year.
After the success in cardiology American Hospital widened its activity focusing first in general surgery, orthopedics, eye surgery and urology and expanded into the full-service organization that it is today.
American Hospital consists in 6 facilities 4 hospitals and 2 daily clinics, in Albania and in Kosovo and 33 departments.
American Hospital is the biggest private health institution in Albania, leader in quality and customer care satisfaction.
AMERICAN HOSPITAL GROUP – SUMMARY FACTS (numbers based on data until November 2018)
60,460 m² across five facilities in Albania and one in Kosovo
More than 900,000 patient registrations and 700,695 individual patients treated from inception
100,359 surgical procedures from inception
12,200 cardiac surgery procedures from inception
19 operation theaters
400 beds, 60 ICU beds
More than 2000 employees; strong management team
33 departments
24 Hour Emergency Service
Hygeia Hospital Tirana, with more than 10 years of operation in Albanian market continue to be a leading Healthcare Provider having as its main objective to provide high-quality services and develop an integrated healthcare services in Southeastern Europe.
Hygeia Hospital Tirana is a modern private hospital and is the largest investment (approx. €60 million) ever made in Albania in the area of private healthcare services being the first private Hospital of its kind in the country to offer comprehensive and integrated health care services. Hygeia Hospital Tirana offers extensive and diverse health care services addressing all cases, from diagnosis to treatment, with first-rate services. The hospital is easily accessible, as it is located close to the national roads connecting the capital city of Albania to Durres and northern Albania.
Hygeia Hospital Tirana includes a General, Maternity & Children's Hospital, has a license as a Haemodialysis Centre and is also certified as a Kidney Transplantation Centre, and has a capacity of:
102 beds
9 Operating Theatres
6 Delivery rooms
Our team of world class physicians, a collaboration of international & Albanian doctors, support the function of the Hospital by evaluating, training and applying high level health services, in order for Hygeia Hospital Tirana to comply with worldwide quality standards.
Hygeia Dent is the first private dental service in Albania set up within a hospital and offers the whole range of dentistry in one place. Our staff always keep the pace with experts in the dental field at European and world level. Their experience, combined with the world renowned state-of-the-art equipment and materials assures our patients of a high level of quality and safety.
We have our own laboratory that simplifies the communication between the patient, the dental technician and the doctor. We always keep up with the trends, and for this reason we offer our customer the highest quality.
Our staff at Hygeia Dent is among the best in their area of expertise, with more than 20 years' of experience. To maintain this, we attend international conferences, workshops and seminars on a regular basis.